Discover more from Happy Endings
Hello!
I took this photo on a morning walk last week. The row of houses on the left - grey, pink, blue - is where Sam lives in Dead Frog Lane.
I'm still editing/rewriting/redrafting, whatever you want to call it, Happy Endings. It has to go to my agent by the end of this week. No excuses. So this week's newsletter is photo heavy because I am using all the words elsewhere.
READING
I'm really enjoying this. It's a Gen X romance and since that's what I want to write, I thought I should read some. And, like mine (I think) it's really not noticeably different from any other contemporary romance. (I think this is a good thing?)
Talking of contemporary romance, I hope you're reading Kate Clayborn. I started with Love Lettering and then everything else she's written and now I am waiting impatiently for her next book. In the meantime, there's her Substack.
WRITING
Yes, I'm still putting off writing researching the Harry book. Thank you to photographer Anthony Pham for this photo of Harry in Coachella rehearsals that perfectly captures my writing process.
You can read the proposal for my Harry Styles book, along with the first three chapters of Happy Endings plus my other WIP Dead Frog Lane with a paid subscription.
(If you'd like to read it, but can't pay right now, email me and I will sort you out.)
EATING
Trying to think what I've cooked this week that hasn't been sad and disappointing. I'm making this tonight and my hopes are high. (I definitely recommend following Amy Sheppard for meal inspo. Her book is great too.)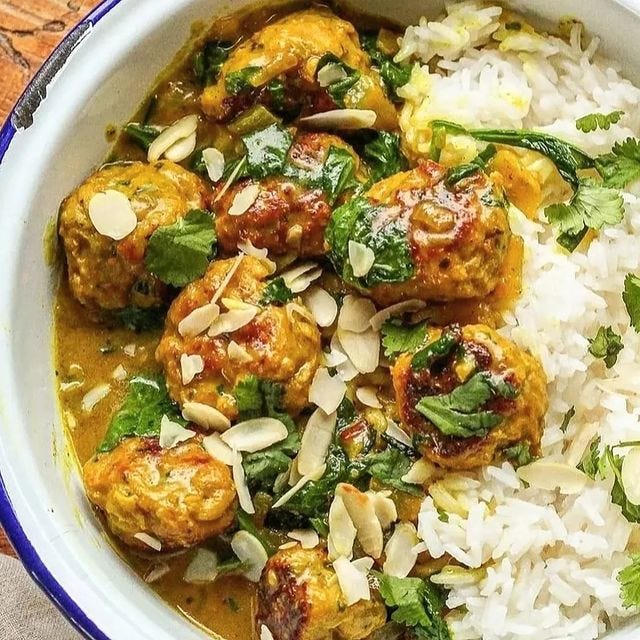 That's it from me this week. Back to the book. Two chapters down, 37 to go…
Thank you for reading Happy Endings. I'm actually within (gentle) poking distance of a (totally arbitrary) subscriber target, so if you enjoy this newsletter, I'd love it if you'd share it.